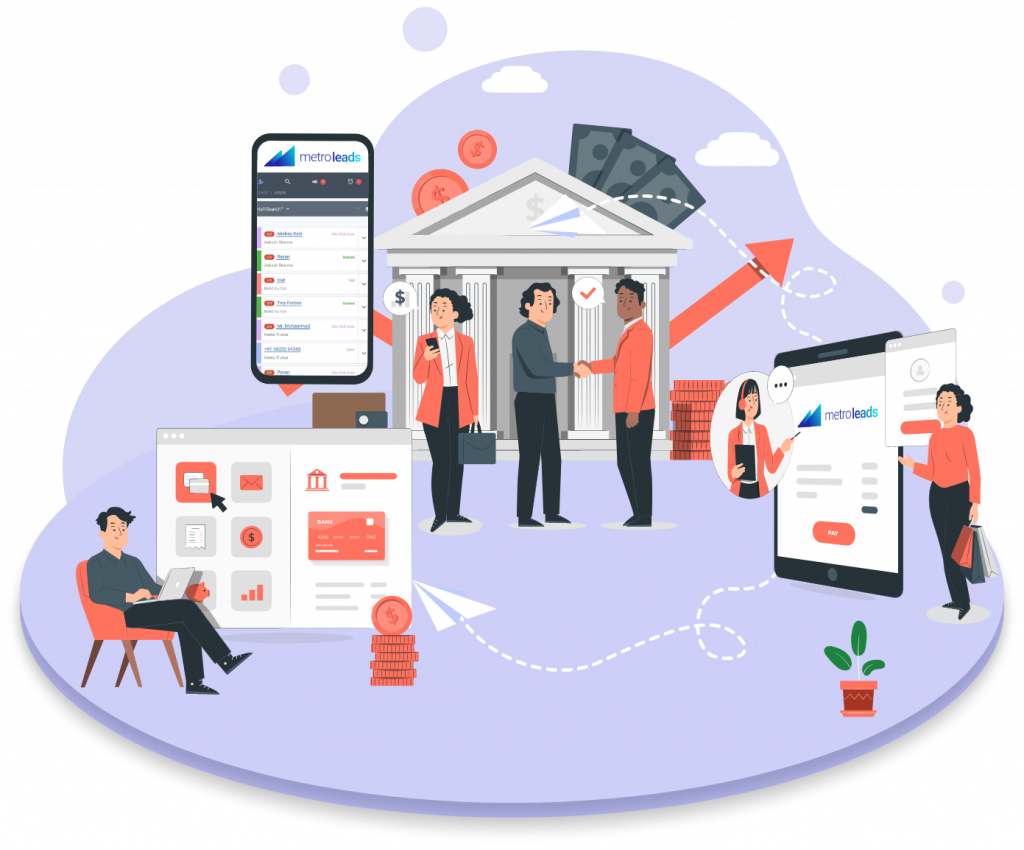 Supercharge your sales team, Empower Customer Engagement and Achieve peak Performance
25%
Faster
Redefine your financial capabilities with deep analytics and make informed decisions with the most intelligent sales engagement platform for Financial Services companies called Metroleads. Automate your landing processes at scale and achive more with Metroleads.
Increase your prospect's journey effectiveness by 10%, for any Mortgage or Home finance lending.
Proactive prospect management for any type of finance requirements or assistance to create an engaged and informed prospect journey uptill final lending. MetroLeads enables easily providing appropriate lending related information while setting expectations, and enables your sales team to proactively drive prospect's preparedness for further processing of their loan application.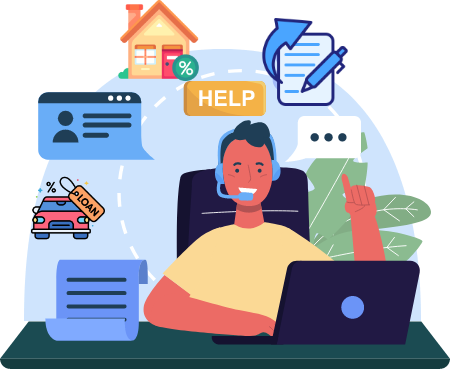 Capture every single prospect enquiry automatically and Respond 2X Faster
Capture prospect enquiries automatically and instantaniously for various financial products (Fresh loan, Mortgage Loan, Car Finance or Term Loan) from referrals, your website, marketing and advertising channels and let your sales and operations team engage effectivelly, 68% more.
Assign and Re-assign lending propsects enquiries automatically to Respective financial product sales team, Operations team, improve response rate by 20%
"In realtime, Allocate and distribute all your prospects automatically among your teams operating for specific financial product like Home Loan, Payday Loan or Home equity loan etc. Let your team handle prospects by financial institutions ike Banks, Fund houses and Other private lenders. Metroleads empowers you to even allocate prospects based on advertising channels, locations and team availability."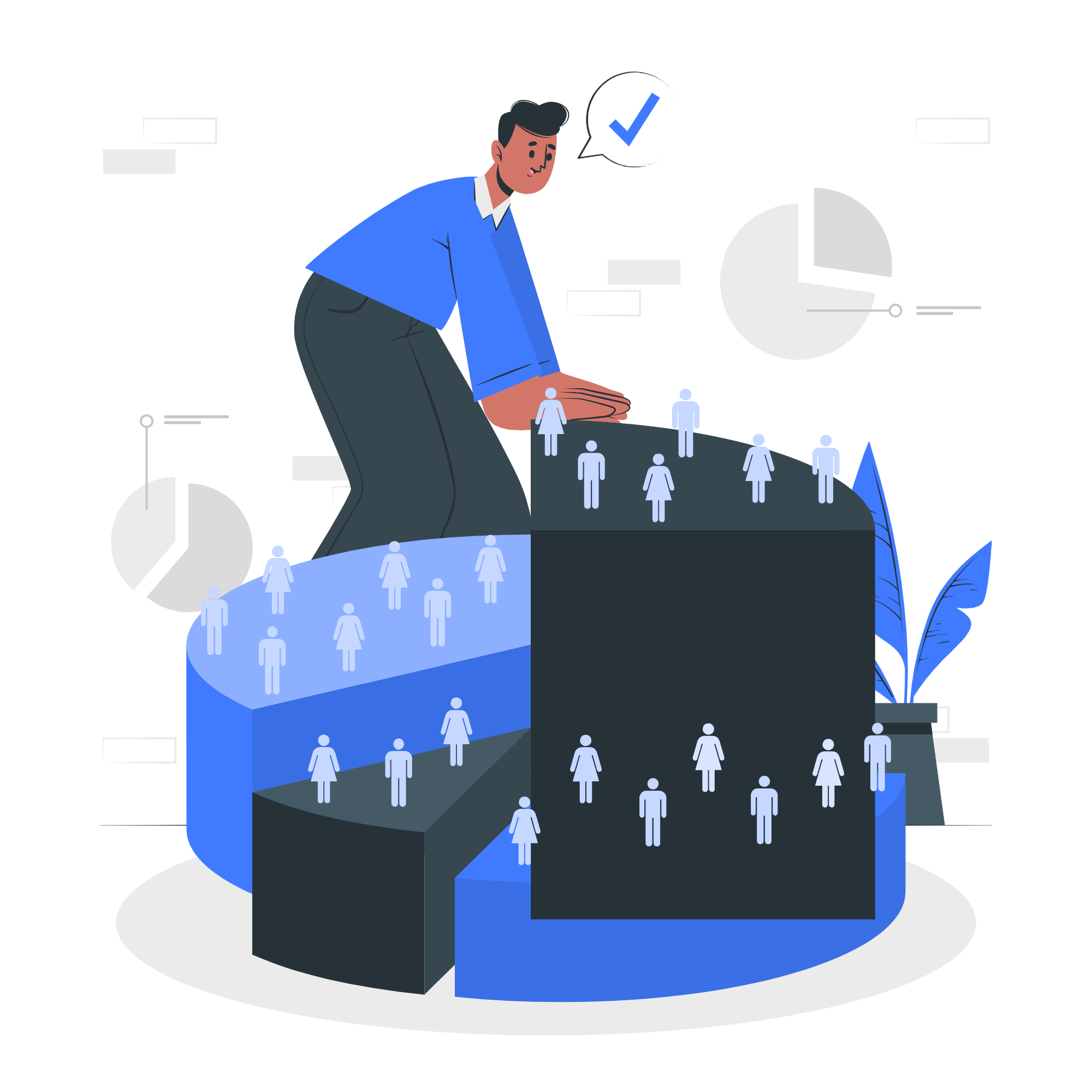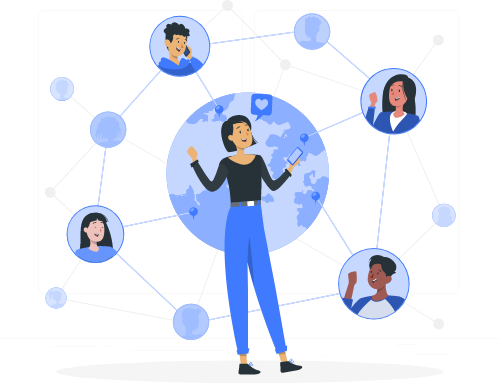 Omnichannel communications with prospects and Institutions, Capture 20% More prospect applications.
Automated engagement of lending prospects across all the communication channels to build and nurture relationships, guiding them through filling applications, Appropriate financial product, In-persom meetings or Financial institution visits, Interest percentage, Documentation requirements , Credit Check and and even engagement post leding or loan closure.
Real Time Analysis on entire lending process from first point of loan enquiry to final lending closure. Decide where to engage and take informed decisions.
Deep data anlytics and Insights for your sales team, Operations team and Higher Management to determine which actions to take at what stage of loan application process, Which engagement action to plan next to progress prospect's application, Where to focus and re-engage with different set of communication sequences to keep the prospects funnel always full and strengthened.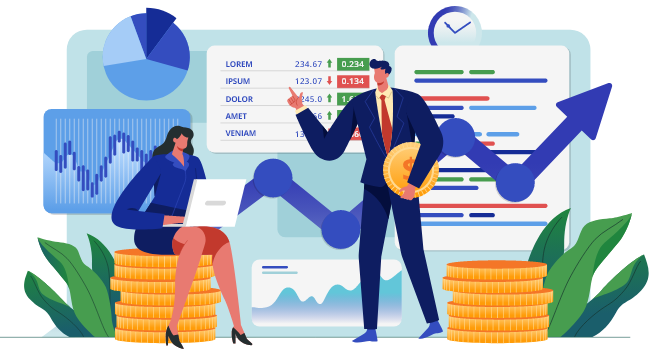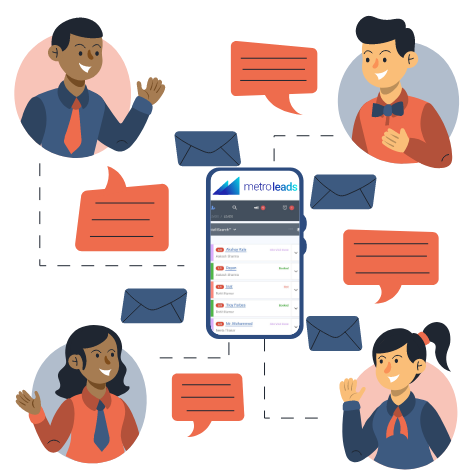 Leverage Hyper-Personalized Engagement, Create and foster personal Relationships for faster application closure of your prospects.
Personalized communcation is the key to generate more revenue. Connect via hyper-personalized emails and texts to reflect the specific prospect's interest on loan or any financial product required, which sales person is handling the case, what is the feedback and where their loan application is in the lending process.