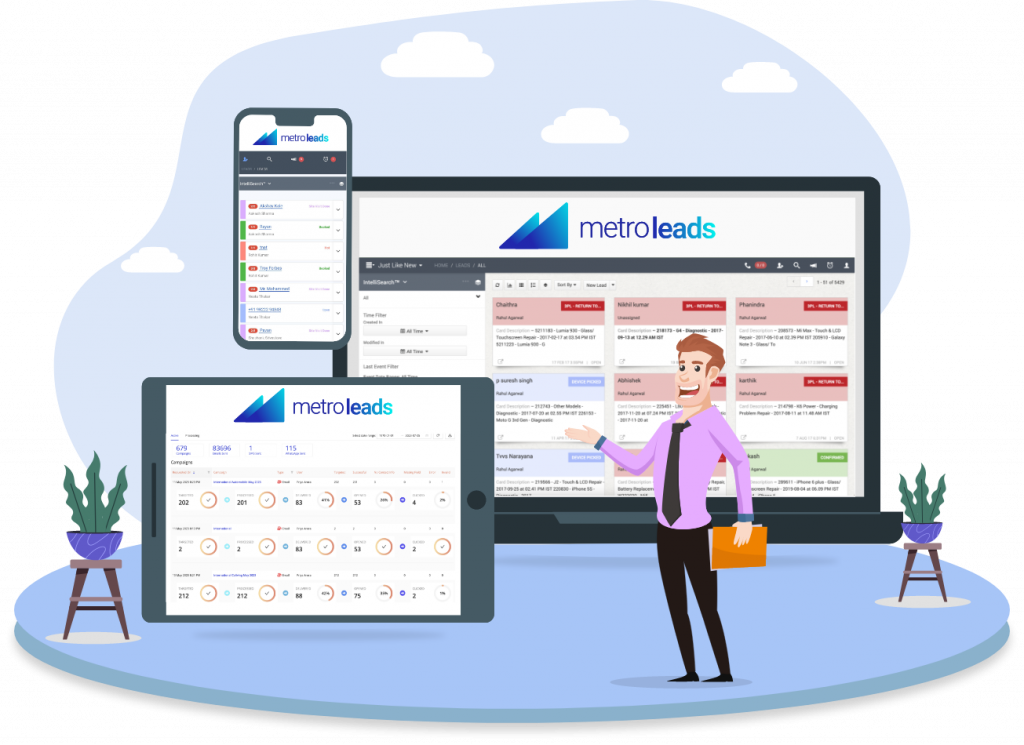 Fastrack Your Sales Processes with Best in Class Lead Management platform, Metroleads!
Engage More, Nurture More and Sell More!
Omni-Channel engagement and automated prospect nurturing
With MetroLeads CRM you have a single Engagement platform for Omni-Channel outreach, both ad hoc or by automated sequences. Engage and nurture leads across all engagement channels your customers use to communicate, both offline and online like voice calls, video calls, WhatsApp, Emails and SMSs.

Accelerate lead nurturing and helps close deals faster.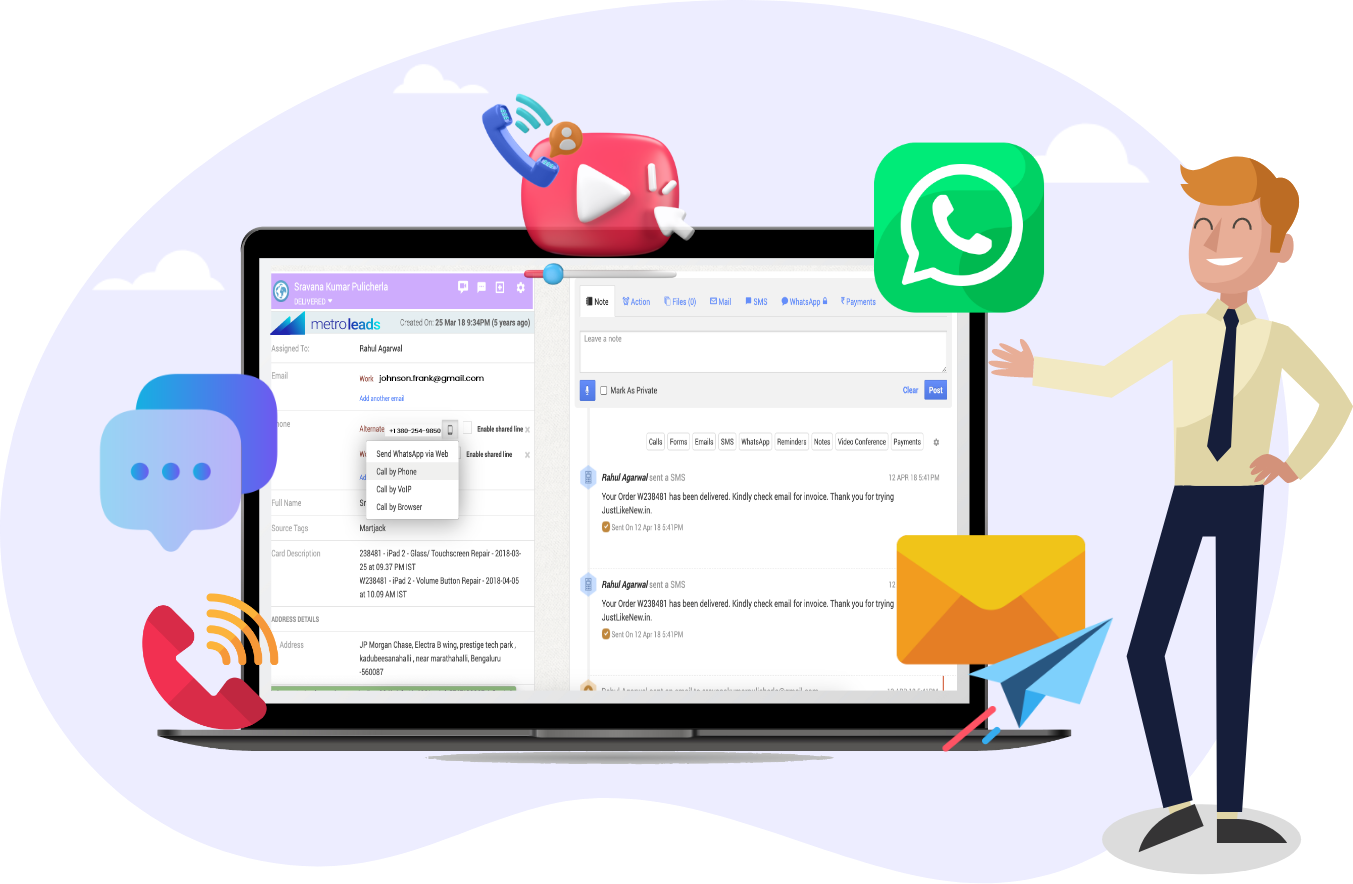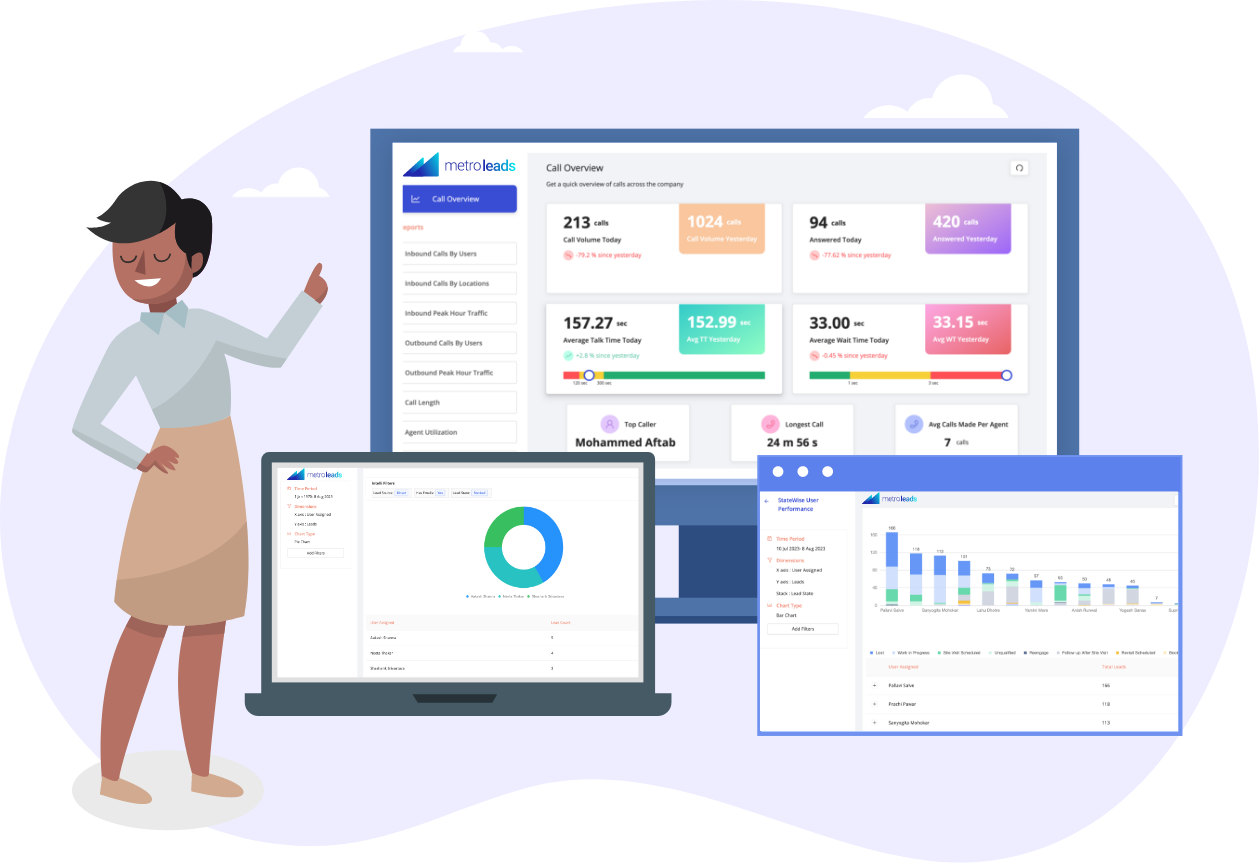 Actionable Insights
Insights and IntelliSearch for Where to Engage. Real-time, on-the-go analytics, and insights enables informed decision making at all lev
Integrated Video Conferencing and Voice
With MetroLeads, listen or watch past meetings, review conversational transcripts, search for trends and tactical outcomes across calls, and understand the core prospect intent. Following lead data with best practices, executing a sales Playbook, and constant sales education improves performance.

Connect Smart and Close more deals, 20% faster.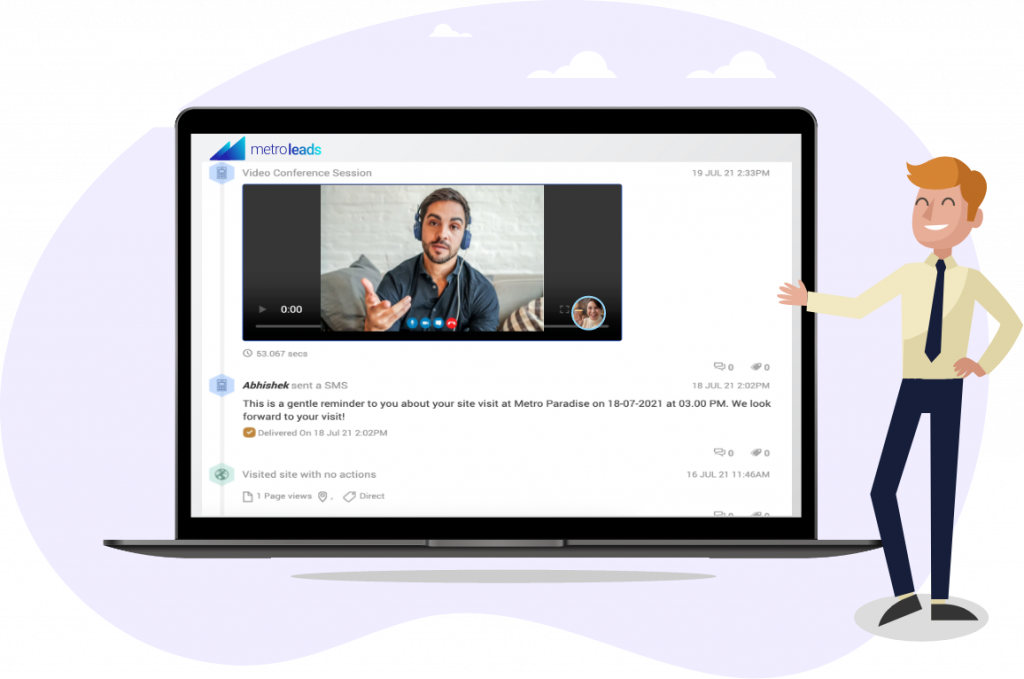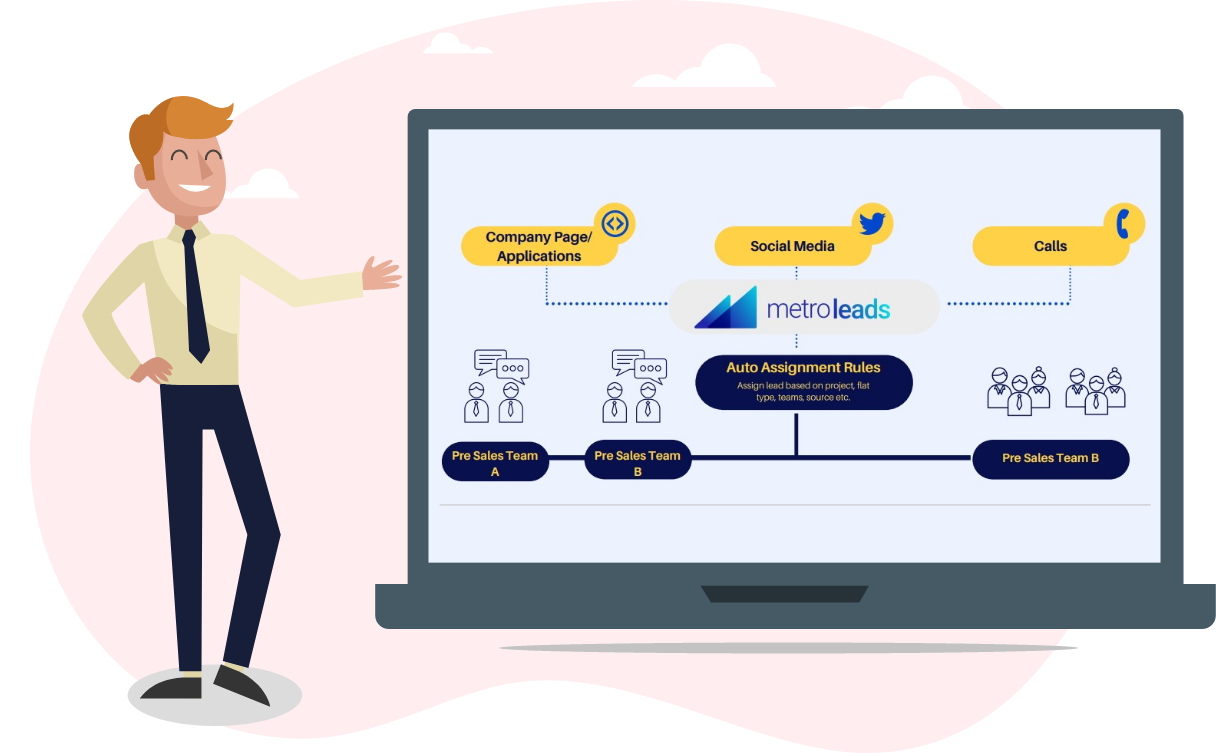 Intelligent Lead assignment
Automated assignments to allocate prospects based on inbound events, geo location, products / services, marketing campaigns and/or sales team availability. Define the Lead Assignment criteria and configure automatic re-assignment to other sales member if a lead has not been engaged, or not moving per your criteria and business process.

Intelligent Lead Assignment and Performance Based Re-Assignment, Increase Pipeline Speed by 33%
Hyper-Personalized engagement
"MetroLeads uses your detailed customer data to create Hyper-Personalized outreach messages whether for drip marketing or sequences to contextually engage your prospects. Use MetroLeads to engage customers post sale for follow-up, referrals, re-sale and upsells with hyper-personalized messaging.

Hyper-Personalized Engagement, Create Personal Relationships to close more deals and reduce churn"